Passionate Marketplace Managers
We are a group of highly passionate marketplace managers. Our founders have more than 10 years experience selling on all Amazon selling platforms. We understand the Amazon ecosystem better than anyone and can help launch & grow your brand(s).
We started ClearSight Consulting out of a need we saw with our family business to have more control over our brands. We have since helped launch many brands in several different industries, and are excited to start working with you.
Please contact us for more information on what we can offer your brand. Thanks for stopping by!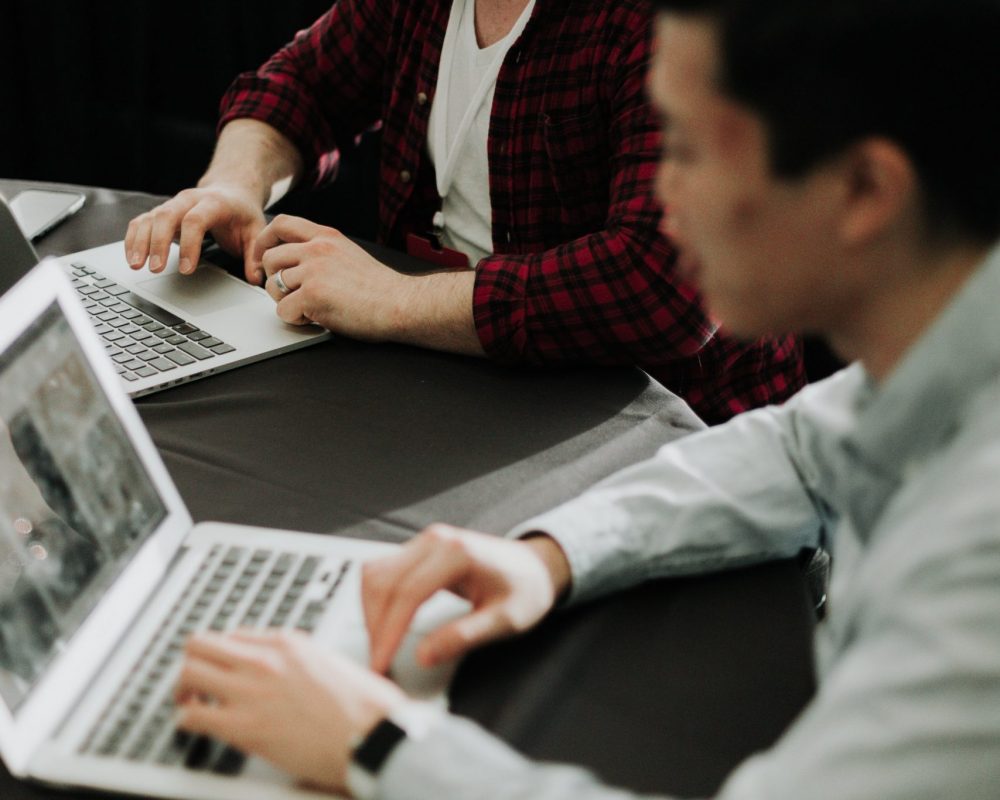 Nick has over 5 years under his belt growing Amazon businesses. With an entrepreneurial background, he is highly focused on finding efficiencies in all things operational. He has managed products in many categories, like: Automotive, Home, RV & Boat, and Lawn & Garden.
Nick helps companies understand how to cut back inefficient spending, and is great at negotiating pricing with suppliers. When Nick isn't working, he is improving his handicap in golf. He is currently a +2 handicap and has participated in several PGA events in the United States and abroad. He also enjoys spending time with his Wife and dog, eating out, and spending time on Lake Michigan.
Todd has nearly 10 years experience managing and growing Amazon businesses just like yours. His experience is expansive working in many categories, like: Automotive, Home, Personal Care, and more. He has managed catalogs with 400,000+ listings, very small catalogs with 1 product.
Todd is highly analytical that uses data to make smart business decisions. He enjoys living in Colorado with his wife and 2 dogs. When he isn't working, he enjoys hikes in the mountains, cars, golfing, eating out, and projects around the house. 
Accomplished eCom digital leader with proven record: from founding an Inc. 500 company to launching/growing DTC businesses within a Fortune 50 enterprise. Mike is an adaptable change agent and team-player with an approach to directing metric-driven and insight-based decisions.  Mike never shies from asking critical questions, learning new "stuff" by listening, while keeping stakeholders focused on fundamentals.  
Mike resides in Santa Monica, CA with his wife, 2 daughters, and their labradoodle.
Originally from Florida, David now calls South Carolina home. He has over 8 years' experience managing Amazon accounts for clients both large and small. David is our day-to-day Account Manager and wears many hats at ClearSight. When he's not working, he loves spending time with his 2 Poodles, Levi & Linen, working out, traveling and mixing and editing music.
Born and raised in Florida, David has always loved playing and working with computers and online in general. David started his Amazon knowledge growing the e-commerce side of a local fishing tackle store, then moving on to working on the inside as part of Amazon's Seller Support Catalog team. When he is not working, David enjoys tinkering with computers, playing games online with friends and attending concerts. 
As an ex-Amazonian, Bailey comes to the team with a strong knowledge in the catalog and content department at Amazon. Outside of work, Bailey enjoys spending time with her nieces and nephews, and traveling. New York City is her favorite place stateside and she loves Ireland and Scotland when traveling abroad. 
Originally from Ontario Canada, Curt currently calls the valley of the sun in Arizona home.  He specializes in online Amazon account management for catalog, and content. Curt has over fifteen years of upper management experience, and enjoys spending time with his family and three lovable pugs.
Originally from Mexico and living in Switzerland for several years, Sofia settled in Texas as her home now. She specializes in managing Amazon PPC in USA, Mexico, and Europe Marketplaces, eager to take on challenges to help brands achieve their goals, a solid experience after working in FMCG companies in her career. She enjoys her free time enjoying outdoor activities with her family and dogs and being able to keep traveling to discover new experiences.
As a designer, Ashtyn gets to help people visualize the values and concepts of the business, product or identity at hand and help make that a reality. Her goal is to bring to life the ideas that matter. Along with expert skills in Adobe Creative Suite, she brings a personable attitude to the work environment and an innovative mind to each creative problem she faces.
Having over 8 years of customer service experience, Chelsea enjoys engaging with people and helping solve problems. Outside of work, Chelsea enjoys spending time with her family and pets. She is a content creator and avid lover of video games! 
Valentina has been working as a PPC manager for 3 years and has experience as a Seller Support Agent for Amazon.
She has been working in the Advertising field for more than 10 years. Italian, living in Spain for 6 years she has been travelling and working abroad (mostly in EU and UK) since she was 20 years old. Her hobbies are travelling, getting to know people from all around the world, theatre and movies. She has studied theatre and performed in different shows and plays since 2001 to 2010